Make Your Dream House a Reality with the Help of Terren
Everybody wants to be a homeowner. Who doesn't? We want to have a home that we can be safe in. It's everybody's dream because we crave stability. And if you're given the chance to build your home from scratch, Terren can help you with that. They have a team of professional architects who can work depending on your specifications and preferences. Their job is to make sure your dream house becomes a reality. Furthermore, they have their own catalog of houses you can choose from. They're the best when it comes to the best custom home designs. Let's learn more here.
Single Home Designs that May Tickle Your Fancy
Are you into single home designs? Well, you can check out the available ones from the Terren Botanical Collections. Here, you can find several types of single home designs that may fit the land that you want it to be built on. Of course, you also have to consider your needs and specifications. You can choose from the Dahlia, Wisteria, Juniper, and Viola. All of them have different features such as the number of bedrooms available and the size. However, they are perfect for families who want to have a medium-sized home that they can live peacefully in.
Townhouse Home Designs Ideal for Everyone
The Terren Townhouse designs are limited edition designs that are pre-designed for speed and fully adjusted to suit each development site. Terren currently has two designs, which are Ivy and Camellia, which are open to configurations to suit your needs. You can have these customized and ready for town planning in just a few weeks, while Terren works to maximise your investment. Additionally, the Terren townhouse package already includes working drawings, structural and civil engineering, thermal assessment, and landscape design. Everything you might need for town planning is ready within weeks, so there's no time to waste.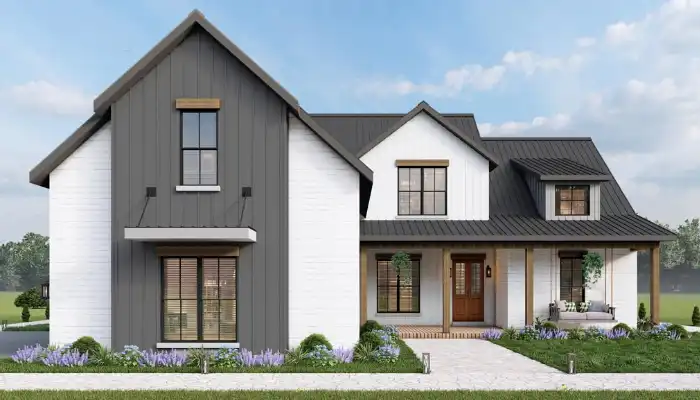 Easy Process from Start to Finish
If you like the available designs that Terren has to offer, you might want to start the process as early as today. The first step is where you need to choose a home design from either The Botanical Collections or the Terren Townhouse. After that, you may get in touch with them for further assessment of your chosen site. They will ensure that the design you want is suitable for the land you have chosen. Once done, you will meet with their team via a digital appointment to discuss any changes you want. Finally, pay a 50% deposit and they'll go straight to work! They will draw your design, including any changes you want.
Achieve the Home You Love
If you want to create a home that suits your tastes and requirements, Terren can help you with that. With their 80% pre-designed homes with a 20% room for customization, it's easy to achieve the house you want for the land you chose.